BUYING A HOME AT CONNINGBROOK LAKES
At Conningbrook Lakes we have a number of products and services designed to make your home purchase as easy as possible.
If you have any queries what so ever, please do speak to a member of the sales team for more information.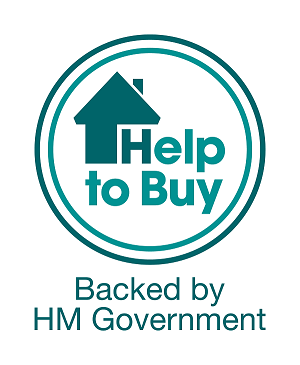 HELP TO BUY
The Help to Buy scheme is a government-backed initiative for first-time buyers.
HOW DOES IT WORK?
1) The buyer puts down an initial 5% of the property purchase price as a deposit.
2) The government then adds a 20% equity loan to the deposit.
3) This equity loan is interest-free for the first five years after which fees apply.
4) With this 25% deposit in place, the buyer then applies to get a 75% mortgage from a bank or building society.
ELIGIBILITY CRITERIA:
1) The property bought must cost £437,600 or less.
2) You must be a first time buyer. You cannot own or have previously owned another property.
3) It's only available on new build homes.
WHAT'S THE BENEFIT?
If you have trouble getting enough money together for a deposit, Help to Buy means you only need to save for a 5% deposit with the government lending the rest.
You may also benefit from a better mortgage interest rate as you only have a 75% mortgage to pay.
Speak to one of our financial advisors for more information on how Help to Buy works and your eligibility.
You can also find out more at www.helptobuy.gov.uk

SELL YOUR HOME THE EASY WAY WITH MOVING MADE EASY
At Conningbrook Lakes, we've teamed up with Moving Made Easy to support you in your move. When it comes to selling your home, Moving Made Easy handle everything from start to finish, so you don't have to, helping you to sell your home quickly, easily and for the best possible price.
We'll even contribute towards your Moving Made Easy costs on selected plots*
HOW DOES MOVING MADE EASY WORK?
Their experts examine the market, and prepare a detailed valuation, so you know what you can realistically expect to achieve from selling your home.They manage the whole selling process, dealing with estate agents and solicitors on your behalf, whilst keeping you informed at every step of the way.
They see your sale through to completion, making sure you get the best possible price.Speak to a member of our sales team about the offers available with Moving Made Easy when you buy at Conningbrook Lakes.
You can also find out more about the group at www.moving-madeeasy.co.uk
*Offer available on selected plots only, speak to a member of the sales team for more details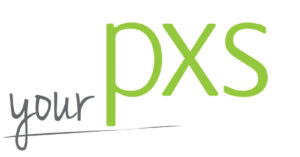 PART EXCHANGE
At Conningbrook Lakes, we have also partnered with PXS, a part exchange service who can help you sell your property quickly, with ease and certainty.
Part exchange is the sale of your home to a builder (or PXS acting on behalf of a builder), enabling you to purchase your new home without having to wait to sell your own. They act like a cash buyer, so there's no lengthy mortgage process for you to wait for.
It means that if you find your dream home at Conningbrook Lakes you can reserve in the knowledge you become chain free, can avoid the stresses of arranging viewings and avoid agent fees.
HOW IT WORKS
1) If you'd like to take advantage of the PXS programme, our sales team will notify the group to get the process underway.
2) PXS will instruct two estate agents to inspect your property and submit their report on its valuation, saleability and condition. They may also carry out a home visit.
3) PXS will also conduct their own due diligence and market research on the local market and make an offer within five working days of your application.
4) If you are happy with the offer, a RICS structural survey will be conducted to confirm the value and condition of your property. Sometimes this may be carried out as part of the initial offer appraisal.
5) Solicitors are instructed to commence the legal conveyancing process to mutually agreed time scales. You are then able to reserve your new build home, safe in the knowledge that your chain is complete.
6) If you choose not to accept the offer, the file is simply closed. There are no fees.
7) PXS legally exchange and complete, in line with your new home purchase time scales.
8) PXS is then responsible for maintaining and selling your property and paying any associated bills whilst it is vacant. It does not matter how long it takes to sell or how much it eventually sells for; you can rest easy in the knowledge that you are not liable for any ongoing costs at all.
If you would like to know more at part exchange and PXS, please contact a member of the sales team.