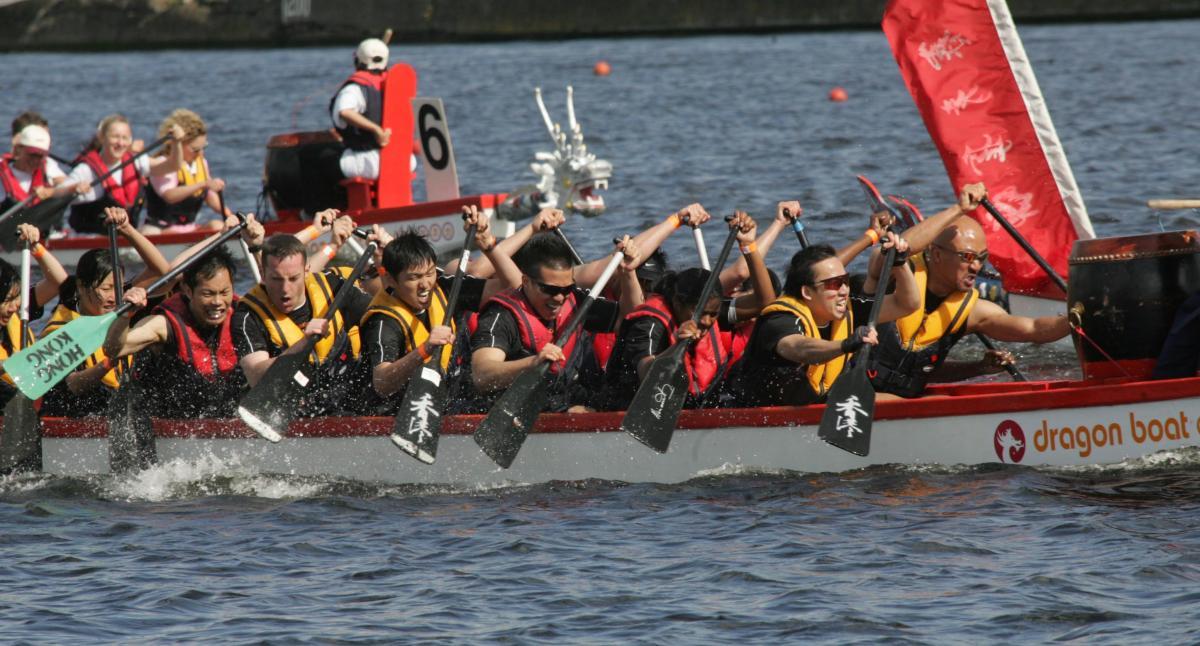 The Ashford Rotary Club's inaugural Dragon Boat race this year is to be sponsored by Latimer and Westerhill Homes when it takes to the waters of Conningbrook Lakes on Saturday May 25th.
Latimer and Westerhill Homes are developing the prestigious waterside village of 300 private homes at Conningbrook Lakes, which is enabling the regeneration of the country park and its leisure facilities. A combination of sailing, canoeing, kayaking, walking, cycling and family friendly activities are available on the lakes*, with the additional investment also ensuring the preservation and encouragement of the wildlife around the park.
The sponsorship of the Rotary Club Dragon Boat Challenge is the latest community initiative from Latimer and Westerhill Homes and follows on from its public arts strategy, engaging with local schools and community groups, as well as its programme of wildlife walks at Conningbrook Lakes and Country Park in partnership with the Kent Wildlife Trust.
Staff from Latimer and Westerhill Homes will also be joining in the Dragon Boat fun by entering their own team to take part in the race.
Sam Truman, Private Sales Manager at Latimer said: "We are delighted not only to be sponsoring this great community event at Conningbrook Country Park, but also to be taking part. It promises to be a fantastic fun day out for all the family as well as for the new residents at Conningbrook. We're looking forward to having a lot of fun – and possibly getting a little wet…!"
The Dragon Boat festival will include entertainment for all the family with stalls, food and drink. Entrants are now being sought for the event, which is open to all, including local businesses, sports clubs, schools, colleges, universities and privately entered teams, with all equipment and boats provided and no previous experience necessary.
Cash prizes are on offer for best fancy dress team and the best decorated plot, with the 1st, 2nd and 3rd placed teams in the races receiving gold, silver and bronze medals respectively.
Peter Gammon, Chair of the Ashford Rotary Club said: "This is the first time Ashford Rotary Club has organised such an event. Without the generous support of Latimer and Westerhill Homes it would not be taking place and the opportunity to raise money for local charities and good causes will be lost. There's still time to enter a team but the deadline is getting close, so if you are interested, let us know as soon as possible. Our website address is www.ashford-kent-rotary.club. It will also be a great day out for spectators with plenty to entertain people of all ages, not forgetting the spills and thrills of the races. And entrance for spectators is free."
*Licence required