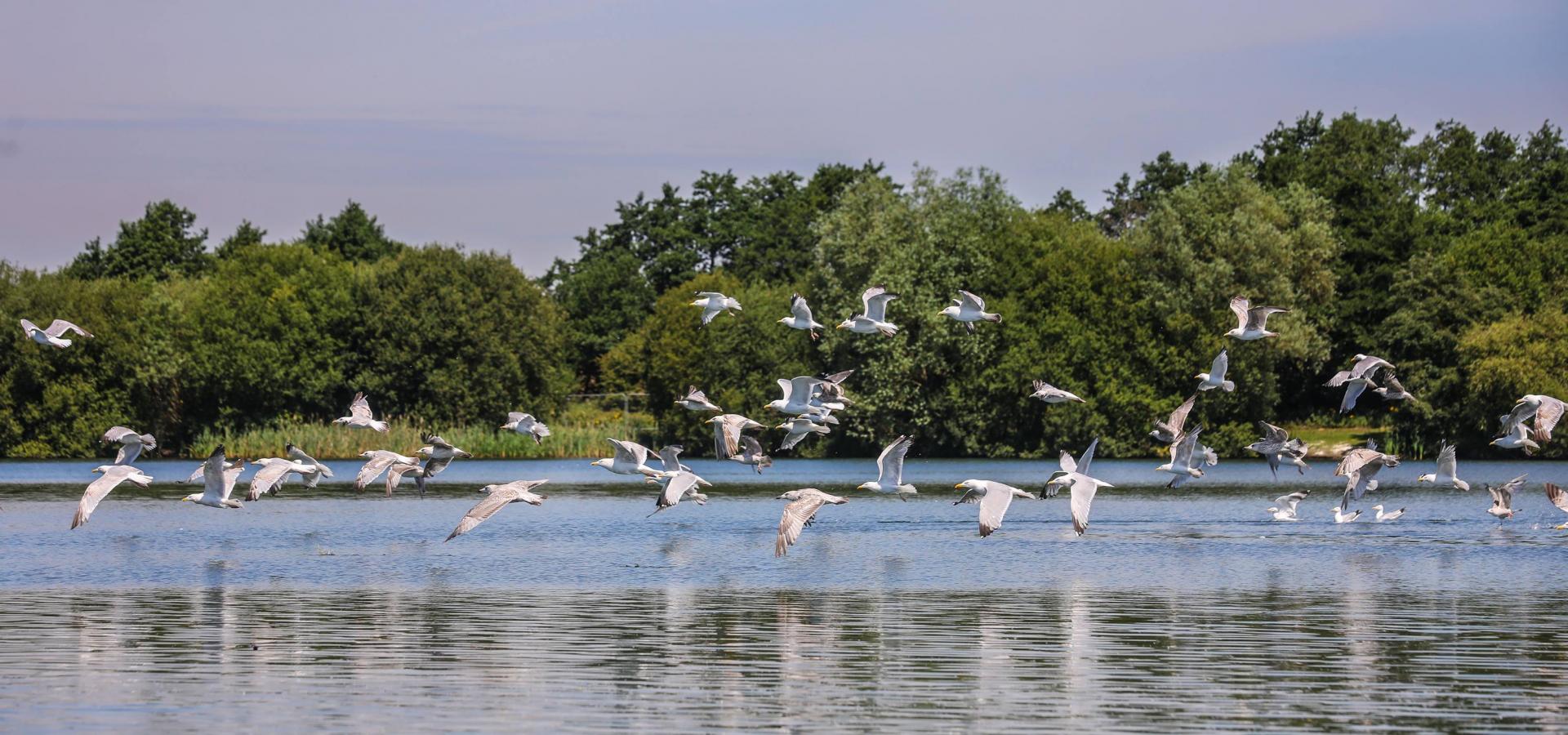 WHAT:            Conningbrook Lakes Easter Event
WHEN:            Monday April 15th, 2019
WHERE:           Meeting at the Sales & Marketing suite for the Conningbrook Lakes housing development, Willesborough Road, Kennington, Ashford TN24 9QX
TIME:               Two sessions, each comprising wildlife nature walk and Easter egg hunt followed by a craft session.
Session 1:  10am
Session 2:  1pm
HOW:              Places are limited – to book, please call tel: 01233 215155 or email: sales@conningbrooklakes.com
A special wildlife Easter egg hunt is to take place at Conningbrook Lakes Country Park on Monday April 15th, led by Kent Wildlife expert, Cristina Juan and organised by Latimer and Westerhill Homes.    
The free guided walks will offer an insight into the different birds and animals that can be found around the lakes and country park in Spring time.  The Easter themed walks will also see the youngsters given a basket containing pictures of different animal eggs and each time they spot the animal that came from the egg, they will be able to swap their pictures for chocolate eggs, or eggs to decorate. 
The walks will be followed by a craft session decorating hard-boiled eggs with leaves and petals collected during the walk, using a variety of craft techniques such as colour bathing, sticking and drawing. 
Conningbrook Lakes and Country Park is a haven for wildlife, with recent sightings on and around the lakes including Tufted Duck flock, Grebes, Grey Herons, Little Egrets, Kingfishers, Common Buzzards, Kestrels, Sparrowhawk, Water Rail, Tufted Mallard and Cormorants.
Conningbrook Lakes and Country Park, a former quarry site next to the Julie Rose Stadium, is being transformed by the investment provided by a prestigious new housing development from Latimer and Westerhill Homes on the banks of the Conningbrook Lake. 
The regeneration of the site enabled by the lakeside village of 300 high-quality, private residential homes, will see the man-made lakes turned into a family-orientated country park, offering some of the best leisure facilities of its kind in the South East. 
A combination of sailing, canoeing, kayaking, walking, cycling and family friendly activities are available*, with the additional investment also ensuring the preservation and encouragement of the wildlife around the park, creating a facility for visitors to explore and enjoy the rich birdlife and wildlife.
*license required for fishing and sailing on the lake